There is an
imminent

- political, economical and

environmental

- need, for

alternatives to road transport

The Safe Green Logistics A/S - Container Transfer System - is that alternative!

A full-scale intermodal technology & concept, which in a very simple and effective way moves large volumes of road-based freight onto rail.

The technology & concept is easily integrated in to existing infrastructures and corridors. In addition, the technology and concept offers higher profitability than traditional road transport, lower socio-economic costs while at the same time reduces CO2 emissions significantly.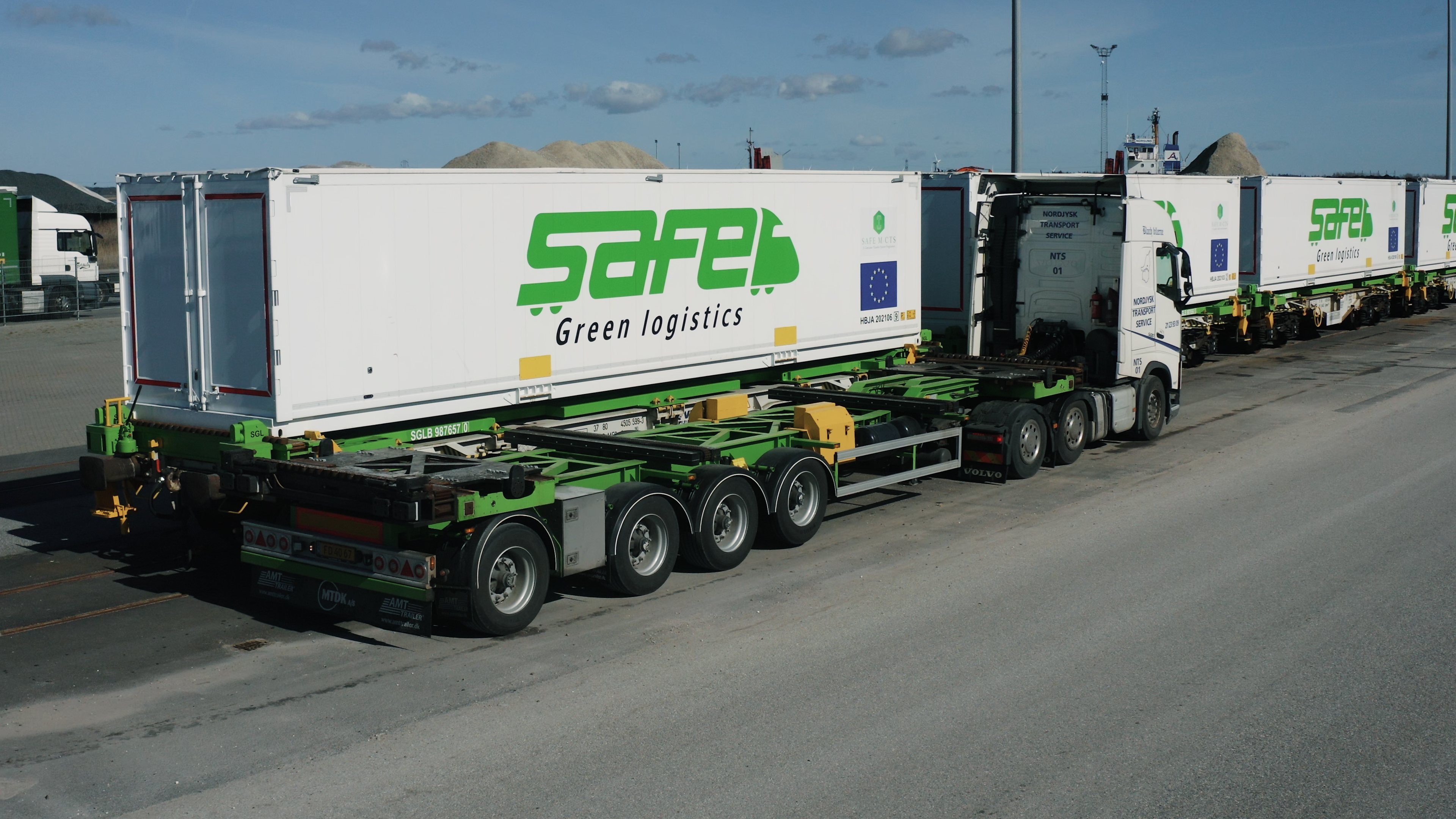 Our mission
Our mission
The mission is to optimize transport and logistics 
efficiency in Europe and (globally), by fully 
integrating and implementing the CTS technology 
and concept, based on a full-scale multimodal 
freight concept with rail-freight as the primary 
source of transport and road freight for short 
distance haulage. The CTS Technology and Concept 
is a competitive and sustainable multimodal freight 
concept because it combines passengers and cargo 
freight in a full-scale Rapid implementation. This 
will enable long lasting and seamless freight in 
Europe and (globally).
Our vision
The Vision is to deliver a cleaner, greener, lean and 
sustainable transport of both people and products 
and remove non-value adding transport to benefit 
and accommodate both socio-economic problems 
and congested roads. SAFE GL will demonstrate an 
efficient and cost-effective freight logistics system 
based on multimodal transport as a method in 
connection with CTS to outperform and deliver 
green transportation as opposed to e.g. single road 
carrier freight.
About Safe Green Logistics 
Safe Green Logistics A/S (SGL) is an innovative and logistical-tech company working on establishing possibilities and technological evolutions to better utilize and optimize the transportation and logistic industry. 
SGL was established in 2011, but years before, owner and inventor Heine Blach Jensen, educated in logistics, began to think of how goods could be transitioned on to greener transportation modes, such as rail, moving larger quantities at a time, more efficiently and greener instead of long distances haulage, time consuming, substandard for a healthy socio-economical culture and unfavorable for the environment. 
Until 2030 freight volumes are expected to increase 1.7% (projected from 2005 to 2030) year on. Road freight transport activity (+1.8% pa in 2005-2030) is projected to increase and attain a share in total freight transport of 75.4% by 2030, 2.8 percentage points up from 2005 levels. Rail transport accounted for roughly 16% of all freight in 2005 and is expected to stay at a 15% share in 2030.  The freight landscape is stagnant (2023) and no real transition to further greener corridors and concept is on the rise.
Reference link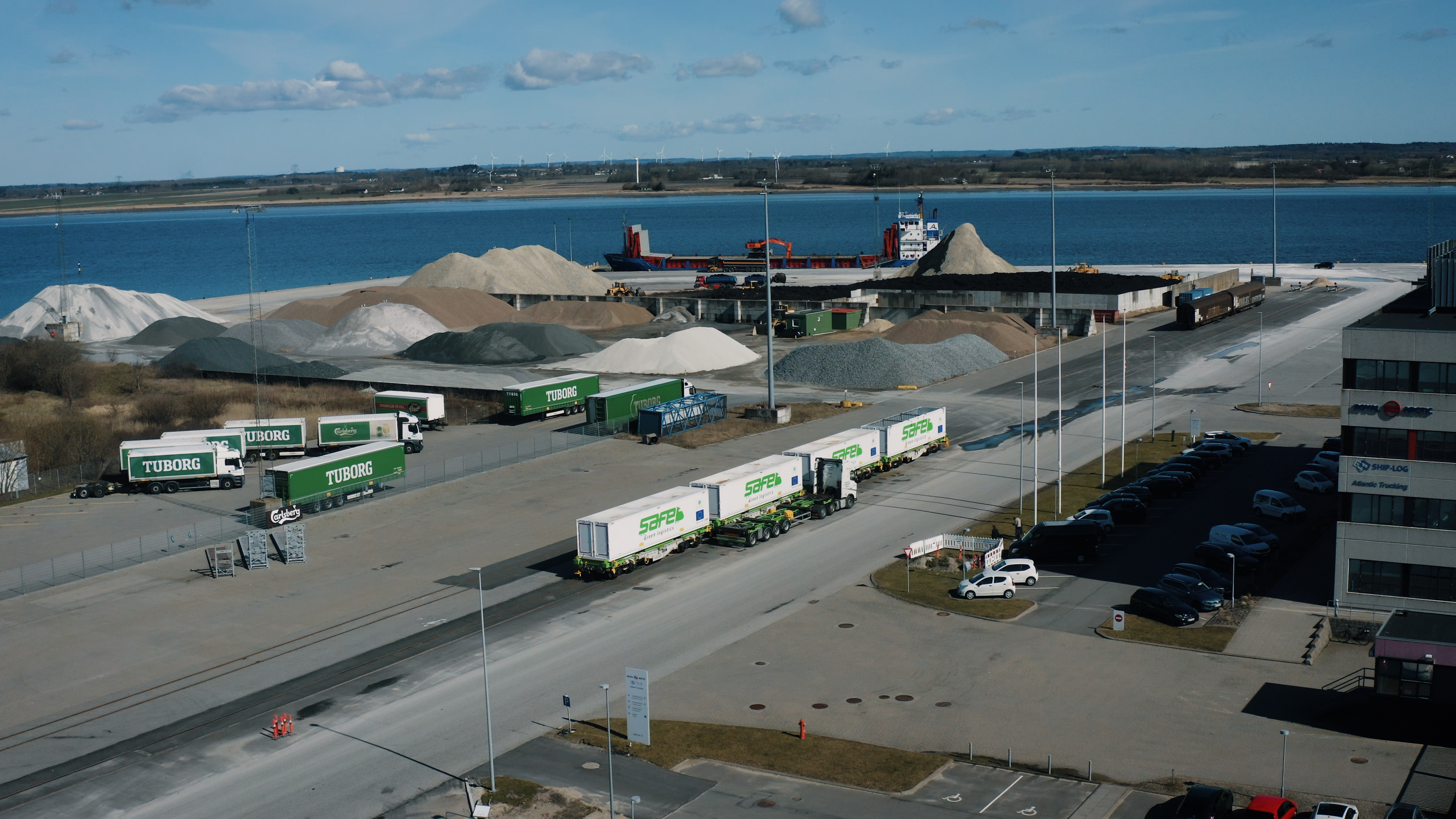 Our concept
European 2011 White paper targets
By 2050, key goals for the white paper targets will include:
No more conventionally-fueled cars in cities.
40% use of sustainable low carbon fuels in aviation; at least 40% cut in shipping emissions.
A 50% shift of medium distance intercity passenger and freight journeys from road to rail and waterborne transport.
All of which will contribute to a 60% cut in transport emissions by the middle of the century.
Read more here
The concept cuts < 60% in transport Co2 emissions
Safe Green Logistics A/S is dedicated with our concept and technology to provide a fully integrable & seamless solution which will be able to accommodate all the white paper targets and more… all above targets adopted by the European commission.
To find out more please download the following prospect or go to the contact page to reach out to us. We always enjoy learning more and have a chat about the evolutions of transport & logistics.